Stretch Marks Removal Questions and Answers
At Golden Health & Beauty Center, we offer stretch marks removal treatment to give your skin a smooth and natural look. Get rid of stretch marks today! For more information, Call us or 

schedule an appointment

 online. We serve patients from Encino CA, Sherman Oaks CA, Studio City CA, Woodland Hills CA, Calabasas CA, West Hollywood CA, and San Fernando CA.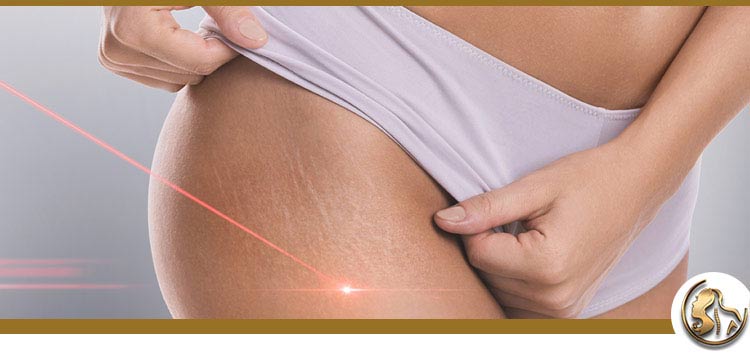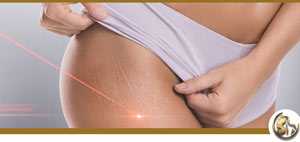 Table of Contents:
What Causes Stretch Marks?
When Does One Get Stretch Marks?
Who's at a Greater Risk?
Stretch Mark Removal
How Soon Can You See Results?
What's the Recovery Time?
Why Choose Us?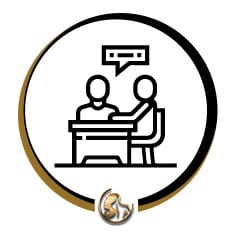 CONSULTATION
Through consult with the doctor .the treatment will be fully explained , how the treatment works, how often can it be done, what results to expect and sharing before & after photo album . Also the doctor will go over your goals and advise on different treatments and number of treatments necessary to achieve those goals.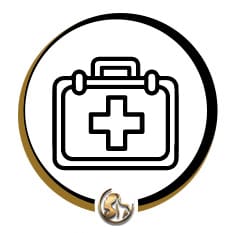 TREATMENT
Based on treatment(s) chosen during consult , treatment will begin.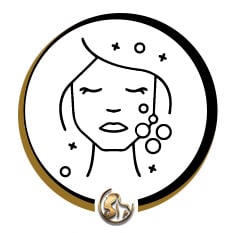 SKIN CARE
Skincare product(s) that go well with your treatment to enhance your treatment results and speed up healing process will be recommended with product facts.
What Causes Stretch Marks?


Stretch marks are a type of scarring caused by our skin either rapidly stretching beyond its limit or shrinking too much, too quickly. These sudden and fast changes affect protein fibers in our bodies, namely elastin and collagen. As a result, the skin ruptures. While the skin heals, scars or stretch marks appear.
When Does One Get Stretch Marks?


While stretch marks are most commonly associated with pregnancy, that's not the only time people get them. In addition to being pregnant, stretch marks may also develop when:

-You're going through puberty
-You gain or lose weight rapidly
-You have quick muscle growth
Who's at a Greater Risk?


Certain people are more likely to get stretch marks than others.
-Genetics influence the likelihood of developing stretch marks.
-Fluctuating hormone levels cause the onset of these scars.
-Younger pregnant women get them more frequently than older ones.
-Women who gain more weight while pregnant are more likely to get them.
-Individuals with Cushing disease are more vulnerable.
-Using steroid creams and medications can lead to developing stretch marks.
-Certain skin types are more prone to them than others.
Stretch Mark Removal


Stretch mark removal procedures target the outer skin layer, restructuring the skin to give it a smooth appearance. They stimulate the production of the protein fiber collagen, which then helps in forming a smoother layer of skin. The non-invasive procedures can consist of:

-Alma Erbium Laser Treatment
-Microneedling
-Juvashape Pixel RF Treatment
How Soon Can You See Results?


The results are visible just a few days after the procedure. You'll notice a significant difference in your appearance as new collagen is produced, regenerating your skin.
What's the Recovery Time?


Unlike surgeries that involve up to 4 weeks of recovery time, these non-invasive procedures have minimal downtime. This means that not only are they conducted within a few minutes, but they also require no significant recovery period, though this varies depending on the specific area treated.
Why Choose Us?


Tired of looking at the scars across your body? Want to get rid of the unwanted stretch marks? Look no further!

At Golden Health & Beauty Center, Dr. Nikaeen offers a number of body treatments. Our medical spa follows FDA-approved stretch mark removal procedures that are safe and effective. These are authorized only after thorough assessments and evaluations of the clients to ensure they aren't at any risk.

Contact Dr. Nikaeen today to schedule a consultation!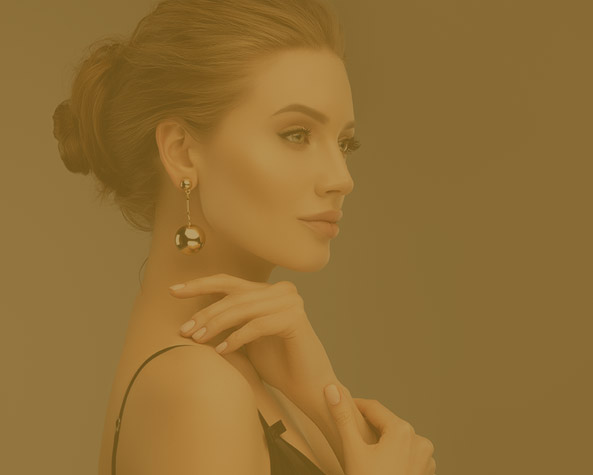 Additional Services You May Like