Juvederm Specialist Questions and Answers
Achieve a younger, more youthful look with the Juvederm treatments offered here at Golden Health & Beauty Center. Our specialists are here to help you obtain your aesthetic goals. For more information, read our Q and A page or 

call

 our clinic today. We serve patients from Encino CA, Sherman Oaks CA, Studio City CA, Woodland Hills CA, Calabasas CA, West Hollywood CA, and San Fernando CA.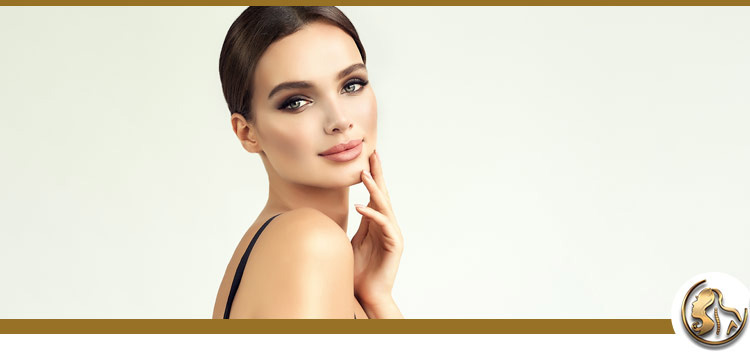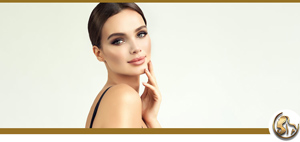 Table of Contents:
How long does Juvederm® last?
Is Juvederm® safe?
What is the difference between Juvederm® and Radiesse?
Fillers have gained a lot of praise over the past few years due to their effectiveness and desirable results. Among the most popular of injectables is Juvederm, an FDA-approved dermal filler for the treatment of wrinkles and fine lines. Using hyaluronic acid, these fillers restore elasticity to the skin and provide a rejuvenated appearance.
How long does Juvederm® last?
The effects of Juvederm Voluma will vary in duration from client to client based on genetics, lifestyle, and other factors. However, on average results last between 18 months and two years. For the best results and longevity, it is recommended to go in for a follow-up as soon as you notice the effects starting to wear off. This way, even as the initial injection begins to degrade, you will maintain your youthful appearance.

Genetic factors play a major role in how long the effects of Juvederm will last. These are factors unique to you and your body. For example, certain skin types can have an effect on the duration of the treatment's benefits. Furthermore, your metabolism plays a large role in how quickly your body processes the hyaluronic acid.

Additionally, your lifestyle and habits play a fundamental role in how the hyaluronic acid stays within your skin. For example, the effects of the treatment won't last as long if you smoke, drink alcohol in excess, or expose your face to the sun's damaging rays without protection for prolonged periods.

Lastly, another important factor in determining the duration and efficacy of Juvederm is the experience and technique of the clinician injecting the filler. For example, an inexperienced injectionist may not inject the filler evenly, leaving unsightly lumps. Fortunately, the clinicians at Golden Health & Beauty Center are experienced professionals who know advanced techniques to help your fillers look their best and last their longest.
Is Juvederm® safe?
Juvederm has undergone extensive clinical testing and is the number one doctor-recommended facial filler. To determine if Juvederm products are right for you, your healthcare practitioner will ask about your medical history.

Tell your healthcare practitioner if you have:

-Any severe allergies with a history of anaphylaxis, allergies to lidocaine or other local anesthetics, or allergies to hyaluronic acid or other filler products.
-A history of porphyria, autoimmune disease, rheumatic fever, epilepsy or recurrent sore throats.

In order to help avoid unsatisfactory results and complications, the following are important treatment considerations for you to discuss with your healthcare practitioner before treatment:

-As with any injection, you may experience continual bleeding. You should inform your healthcare practitioner about any medications you are currently taking that could prolong bleeding, such as aspirin (acetylsalicylic acid), non-steroidal anti-inflammatory drugs (NSAIDs) or anticoagulants.
-You have previously used fillers, or have recently had other skin surface treatments (such as dermabrasion, skin peels or laser treatment).
-You have inflammation or skin infections such as cold sores or acne.
-You scar frequently.
-You are pregnant or breastfeeding
-You are under the age of 18 years (or under 21 years if treating the lips), as the safety of Juvederm products has not been verified or tested for these ages.

Juvederm products have potential side effects, including temporary injection-site reactions such as swelling, redness, pain, itching, firmness, bruising, bumps, and discolouration. These reactions can occur right away or could be delayed. They can last for up to one week. Due to the unique physiology of this area, injections in the lips may cause more swelling and bruising. As with any injection or treatment that pierces the skin, there is a risk of infection. This is not an all-inclusive list of side effects and others may occur. Seek medical attention as soon as possible if inflammatory reactions persist for more than one week, or if any other side effects develop.
What is the difference between Juvederm® and Radiesse?
Radiesse is a popular dermal filler that consists of small microspheres of calcium hydroxylapatite suspended in water. This substance is naturally found in the bones. With Radiesse, the treated area becomes more supple, taut and smooth.

Juvederm is a thin gel made of hyaluronic acid. Hyaluronic acid is naturally occurring in the body, although it is only present in small amounts. The results of Juvederm is a plumping effect, making it a great treatment for creases around the eyes, thinning lips, and small wrinkle lines around the corners of the mouth.

If you or someone you know is looking for the perfect dermal filler, come to Golden Health & Beauty Center today! Our kind and compassionate professionals are experienced in performing Juvederm treatments, so you can look and feel your best! For more information, call our office and get in touch with a member of our specialist team. You can also visit our website or speak with us over the phone to book an appointment today.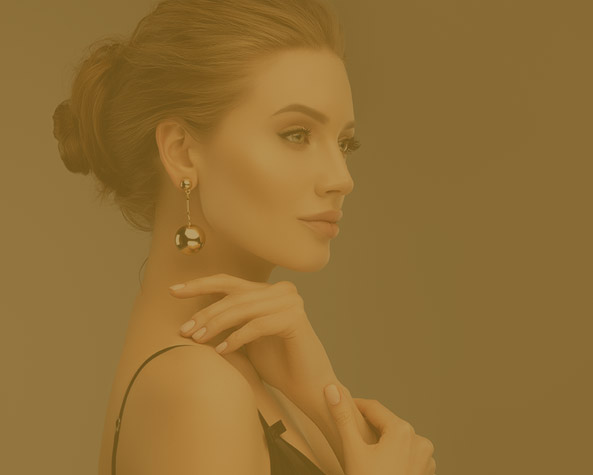 Additional Services You May Like