Lymphatic Massage Therapy at Golden Health & Beauty Center
Come to Golden Health to get lymphatic massage therapy in Encino, CA. Our trained therapists provide lymphatic massage to stimulate the circulation of lymph fluid around the body. For more information, 

Call us

 or 

schedule an appointment

 online. We serve patients from Encino CA, Sherman Oaks CA, Studio City CA, Woodland Hills CA, Calabasas CA, West Hollywood CA, and San Fernando CA.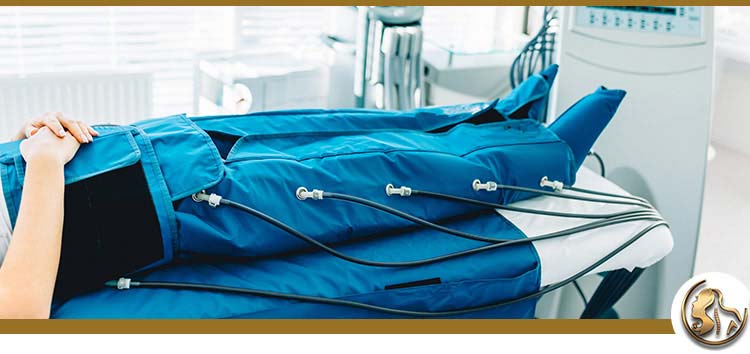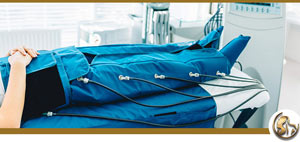 Table of Contents:
What Are the Benefits of a Lymphatic Massage?
Using Lymphatic Massage Post Surgery
Post Tummy Tuck
Post Rhinoplasty
Post Liposuction
Liposuction Aftercare
Lumpiness
Loosened Skin
When Can Manual Lymphatic Drainage Be Used?
Absolute Contraindications
Relative Indications or Precautions
Why Choose Us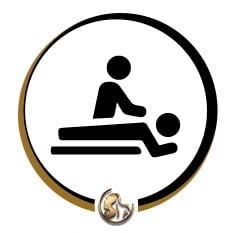 MANUAL LYMPHATIC MASSAGE
Performing Manual Lymphatic massage on the areas of the surgery . Usually abdomen, sides , back , underarms , around the neck and buttocks.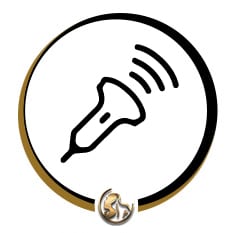 ULTRASONIC CAVITATION
Performing ultrasound on the areas of lumps and bumps where scar tissue or fibrosis has been formed.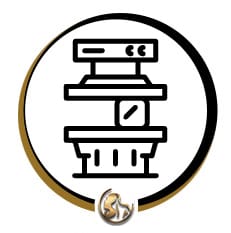 PRESSOTHERAPY MACHINE
Performing Pressothetapy compression on the legs to prevent forming blood clots.
A lymphatic massage is a specialized procedure that helps the lymph system work more efficiently. The lymphatic system circulates 3 times per minute on average. After receiving the lymphatic massage, this circulation increases up to 30 times a minute. The effects of this last for nearly 24 hours after the session is over. As the treatment is most effective when the patient is hydrated, it's recommended that you drink 1.5 liters throughout the day prior to your appointment, and 1.5 liters after your session.
What Are the Benefits of a Lymphatic Massage?
Getting a lymphatic massage has plenty of advantages. Lymphatic massage:

-Promotes the flushing of toxins
-Stimulates wound healing
-Prevents the formation of scar tissue and fibrosis
-Reduces discomfort
-Improves circulation of blood and lymphatic fluid
-Reduces swelling and helps prevent fluid collection

In addition to this, lymphatic massages are extremely beneficial after various invasive procedures. The skin is gently manipulated, lessening the degree of tissue disruption caused by these procedures. This helps get rid of excess fluid (edema) accumulated and promotes drainage.
Using Lymphatic Massage Post Surgery
Regardless of the type of surgery you've had, getting a lymphatic massage after your procedure is extremely beneficial. The lymph nodes near the site of the procedure are guided to the closest node near the site of the surgery, using circular strokes and patterns. This motion:

-Allows the flow of fluid accumulated at of the site of surgery
-Reduces swelling at the site
-Carries toxins away from the site
-Encourages the body to heal quicker

At Golden Health & Beauty Center in Encino, we have a carefully designed aftercare protocol for lipo, tummy tuck and any other body contouring surgery:

-Manual lymphatic massage on abdomen, axial, groin and any location where the surgery took place (to decrease swelling and edema and prevent blood clots).
-Pressotherapy lymphatic drainage for legs, arms, abdomen, & back (to decrease swelling and edema and prevent blood cloths).
-Ultrasonic cavitation (to smooth the lumps and scar tissue to enhance the result of surgery).
-Radio frequency (to tighten sagging skin).
Post Tummy Tuck
Getting a lymphatic massage a week after having undergone a tummy tuck procedure helps

-Reduce swelling
-Reduce bruising
-Diminish scar tissue
-Stimulate the immune system
-Ward off infections
-Increase circulation
-Speed the healing process
Post Rhinoplasty
Lymphatic massages are also beneficial to patients recovering from a rhinoplasty.

-Reduce swelling
-Reduce pain
-Lower discomfort
-Speeds the healing process
Post Liposuction
The removal of unwanted fat cells through liposuction causes a considerable amount of swelling as well as trauma at the site where it's performed. Getting a lymphatic massage after this procedure

-Promotes the healing of incisions and/or injuries
-Carries white blood cells and protein to the blood
-Eliminates toxins from the body
-Enhances circulation
-Improves lymph flow, which helps in the reduction of swelling
-Improves the body's overall health
Liposuction Aftercare
While liposuction removes a considerable amount of fat cells, it has multiple side effects. Losing a lot of fat results in loose skin and lumpy areas where the adipose tissue was once present. Once the fat is removed, there's a need to take into account these anomalies to reap maximum benefits of the lipo procedure.
Lumpiness
To get rid of the lumpiness caused by the treatment, ultrasonic cavitation after liposuction helps smooth out the skin after treatment. The specific region from where fat deposits have been removed is treated through this to remove the now lumpy area.
Loosened Skin
For skin tightening after liposuction, radio-frequency is used on the loose skin. While lipo gets rid of excess fat, it doesn't address the sagging skin left behind after undergoing weight loss. RF skin tightening after liposuction prevents the need for further surgery and takes care of this problem.
When Can Manual Lymphatic Drainage Be Used?
Manual Lymphatic Drainage is also especially useful for the following health conditions:

-Secondary Lymphoedema/oedema
-post mastectomy/hysterectomy/post surgical procedures
-Post radiotherapy/chemotherapy treatment
-Post surgical oedema
-pre surgery recovery
-pre-post cosmetic/appearance surgery e.g. liposuction
-Varicose veins
-Post-vein stripping/ligation/sclerotherapy
-Lipoedema;
-Lipo-Lymphoedema
-Phlebo-Lymphoedema
-Filarial Lymphoedema
-Chronic venous insufficiency (CVI)/venous stasis oedema
-Sinusitis – Frontal/Maxillary
-Hay fever
-Pregnancy
-Tendonitis
-Carpal Tunnel Syndrome

And many more…
Absolute Contraindications

-Acute inflammation
-Malignant tumors (due to fear of spreading the cancer)
-Thrombosis (can cause free floating blood clots in the circulatory system)
-Major heart problems (if the heart is not fully functioning, oedema can be lymphodynamic due to a lack of venous return. Pumping more fluid in the heart it may stress it more than the actual condition)
Relative Indications or Precautions
Lymphatic massage should also be avoided if you have the following health conditions:

-Kidney problems
-Bronchial asthma (can stimulate the vagus nerve)
-First three months of pregnancy (may cause miscarriage)
-Removed spleen
-Thyroid problems (no treatment around the throat)
-Lyme's Disease
-Chemotherapy (due to fear of increasing the dosage by draining the interstitial spaces)
-Medications (due to fear of increasing the dosage by draining the interstitial spaces)
-Menstruation (can increase the flow)
Why Choose Us
Golden Health & Beauty Center offers exceptional lymphatic massage services to their clients. If you've gone through surgery, you'll need around 10–14 visits to a lymphatic massage therapist. In case of a regular, detox lymphatic massage, 4–6 visits will be enough.

Contact Dr. Nikaeen today to schedule a consultation!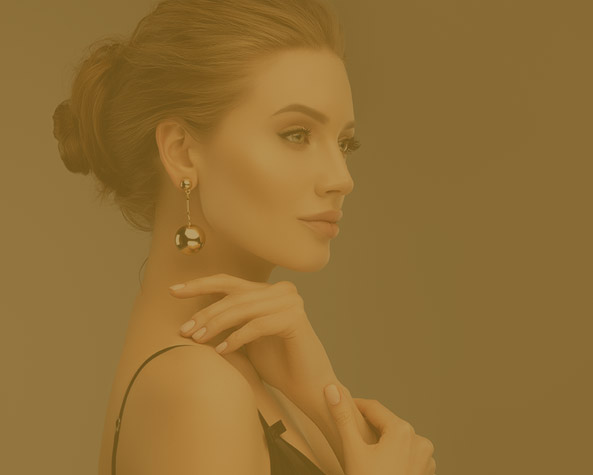 Additional Services You May Like