Microneedling for Stretch Mark in Encino, CA
Microneedling is a minimally invasive, safe, and effective cosmetic therapy that employs small needles to penetrate the skin. It prompts your body to produce new elastin and collagen to restore itself. If you are looking to get rid of your stretch marks, visit Golden Health & Beauty Center.

Dr. Pantea Nikaeen

and her experienced team offer micro-needling to remove stretch marks quickly and effectively. For more information,

contact us

or

schedule an appointment

online. We are located at

16661 Ventura Blvd Ste 700 Encino, CA 91436.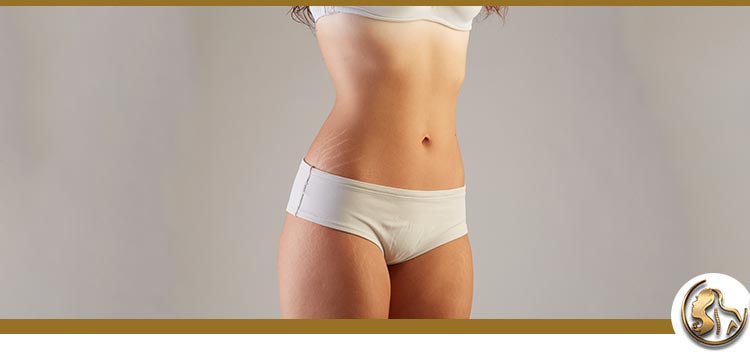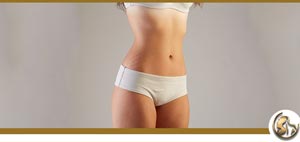 Table of Contents:
What causes stretch marks?
Does micro-needling work for stretch marks?
Can stretch marks be removed with micro-needling?
How long does micro-needling last on stretch marks?
What causes stretch marks?

Stretch marks, also referred to as striae, are a common skin concern that arises due to a variety of factors. Some of the primary causes of stretch marks include:
 
Rapid growth – Stretch marks often develop during periods of rapid growth, such as during puberty, pregnancy, or significant weight gain. During these times, the skin stretches beyond its capacity, causing the collagen and elastin fibers to break and resulting in the formation of stretch marks.

Hormonal changes – Hormonal fluctuations can weaken the skin's elasticity and contribute to the development of stretch marks. For example, high cortisol levels can contribute to the development of stretch marks due to the hormone's influence on the body's connective tissues.

Genetics – Some people are genetically predisposed to developing stretch marks. If your family members have experienced stretch marks, you have a higher likelihood of developing them as well.

Lack of skin elasticity – Certain factors, such as aging, prolonged exposure to the sun, or chronic dehydration, can reduce the skin's elasticity. When the skin becomes less elastic, it's much more susceptible to stretching and the development of stretch marks.

Corticosteroid use – Long-term or excessive use of corticosteroid medications can affect the skin's structure, making it more susceptible to stretch marks.
 
While it's difficult to completely prevent stretch marks, maintaining a healthy lifestyle, staying hydrated, and moisturizing the skin are effective steps to improving its elasticity and minimizing the risk of developing stretch marks.
Does micro-needling work for stretch marks?

Micro-needling, also known as collagen induction therapy, is an innovative treatment that has demonstrated remarkable results in addressing stretch marks. By creating controlled micro-injuries to the skin using tiny needles, micro-needling stimulates the body's natural healing response. This process triggers collagen and elastin production, which facilitates the improvement in the texture and visibility of the treated stretch marks.
 
Micro-needling has been proven to effectively reduce stretch marks, making them less visible and promoting smoother, more even-toned skin. Over time, as the skin heals, the stretch marks become much less prominent, resulting in a more confident you. Our skilled professionals utilize state-of-the-art micro-needling techniques to effectively target and treat stretch marks.
 
This procedure is safe, minimally invasive, and offers almost no downtime. With a series of treatments, you can experience significant improvement in the prominence of your stretch marks. Don't let stretch marks hold you back from feeling your best anymore. Try micro-needling and enhance your skin's natural beauty with the help of our experts.
Can stretch marks be removed with micro-needling?

While the complete removal of stretch marks may not be possible in every case, micro-needling has shown significant success in minimizing their visibility. Most of our patients experience noticeable improvements in their stretch marks after a series of micro-needling treatments. With each treatment session, stretch marks become less pronounced and blend more seamlessly into the surrounding skin. Over time, the texture and color of the stretch marks will continue to improve, leading to a more even and smoother appearance.
 
By promoting essential protein production, micro-needling treatments encourage the fading and smoothing of stretch marks. Our experienced professionals utilize advanced micro-needling techniques and equipment to provide safe and effective treatments. They can help you discover the transformative benefits of micro-needling to take a step toward smoother, more rejuvenated skin. Book your consultation today and begin your journey to blending and smoothing your stretch marks.
How long does micro-needling last on stretch marks?

Micro-needling treatments for stretch marks typically provide very long-lasting results, some of which last a lifetime. While individual experiences will vary, the collagen and elastin production stimulated by micro-needling leads to significant improvements in the noticeability of stretch marks that prevails in the long term.
 
To maintain the results achieved through micro-needling, it's wise to follow a proper skincare routine and protect your skin from sun damage. Consistency with maintenance treatments is also key for sustaining the improvements. Our team will help you explore the potential of micro-needling treatment for your specific goals. With this treatment, you can enjoy lasting improvements in the visibility of your stretch marks and feel confident in your skin. For more information, contact us or schedule an appointment online. We are located at 16661 Ventura Blvd Ste 700 Encino, CA 91436. We serve patients from Encino CA, Sherman Oaks CA, Studio City CA, Woodland Hills CA, Calabasas CA, West Hollywood CA, and San Fernando CA.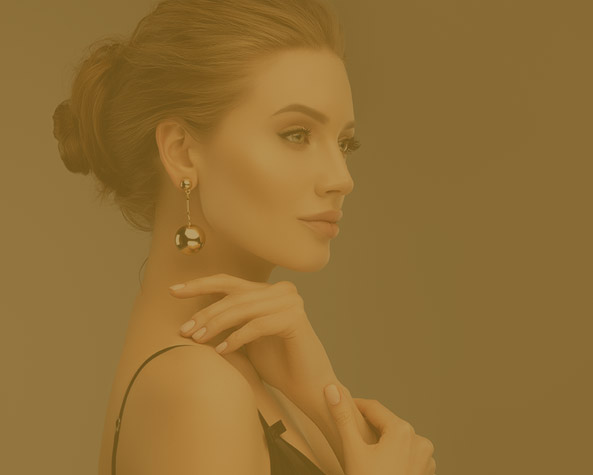 Additional Services You May Like