Physiotherapy Specialist in Encino, CA
Get treatment for your pain today with a physiotherapist.

Contact

our

team of professionals

today at Golden Health & Beauty Center or visit us online to

book an appointment.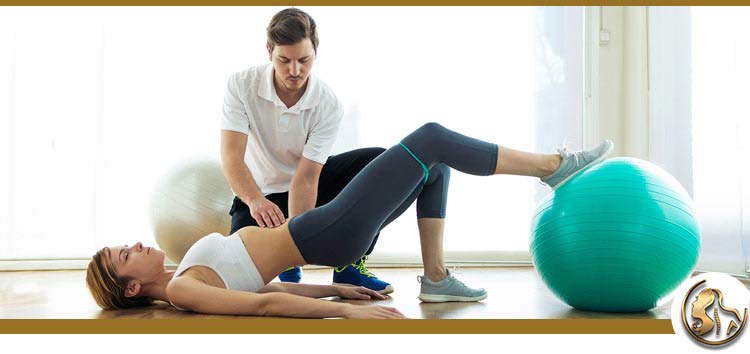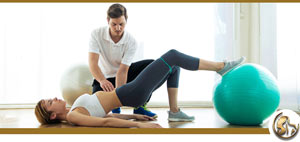 Table of Contents:
What does a physiotherapist do?
What is the difference between physical therapy and physiotherapy?
What are the 4 types of physiotherapy?
What physiotherapy can treat?
Golden Health & Beauty Center provides our patients with physio-therapy. We give our patients tools and teach them how to strengthen and correct any back and skeletal issues they have. These are done by exercises that you can do at home. Over time this can help correct any of your back issues and help you feel better. Here are some of the services provided to our patients.
Ultrasound
Electrical Stimulation
Traction
Decompression
Heat
Cold
Flexion Distration treaments
Paraffin
Therapeutic Exercises
Therapeutic Stretches
Manual Therapy
Massage Therapy
Supportive Braces
Custom Foot Orthotics (Shoe Inserts)
What does a physiotherapist do?

Physiotherapy provides patients with the tools they need to correct and strengthen skeletal and back issues they are suffering from. Physiotherapy gives patients exercises they can do from the comfort of their own home to restore strength to the affected area. Over time these techniques will improve overall wellness and help to correct back issues.

Golden Health & Beauty Center offers physiotherapy to its patients. Some services available include decompression, ultrasound, traction, electrical stimulation, cold, heat, flexion distraction treatments, therapeutic stretches, therapeutic exercises, paraffin, manual therapy, supportive braces, massage therapy, shoe inserts (custom foot orthotics), and more.
What is the difference between physical therapy and physiotherapy?

Some believe physiotherapy conducts treatment by utilizing a more hands-on approach than physical therapy. Physiotherapy incorporates joint mobilization, stretching, soft tissue release, and joint manipulation while physical therapy focuses more on exercise to strengthen muscles and improve balance. Others believe physical therapy and physiotherapy are essentially interchangeable terms.

Regardless, all that really matters when choosing between physical therapy and physiotherapy is the reliability of treatment. Dr. Pantea Nikaeen and her experienced team of medical experts are available at Golden Health and Beauty Center to provide patients with reliable and effective physiotherapy treatment to help them live their best lives.
What are the 4 types of physiotherapy?

There are several types of physiotherapy including pediatric, geriatric, sports, and orthopedic. Though they all share some key elements such as all involving exercise and potentially massage, joint mobilization, taping, or tractions, and a goal to improve quality of life, different types of physiotherapy will treat specific issues.

Pediatric physiotherapy strives toward the prevention, diagnosis, and treatment of disorders affecting children. Pediatric physiotherapy achieves its goals through a combination of treatment and exercises helping children and teens improve motor skills, regain their range of motion and strength, and live an unburdened life. Pediatric physiotherapy treats many of the same conditions as other forms with additional child-specific focuses like developmental delays among others.

Geriatric physiotherapy treats older adults and helps mitigate age-related complications. The physiotherapist will work with patients to create a customized plan in order to make daily activities easier, restore mobility, and relieve pain. Geriatric physiotherapists specialize in age-related disorders like arthritis, Alzheimer's diseases, loss of motion, and incontinence.

Sports physiotherapists see high-level athletes regularly to recover from excessive strain, recover from injury, boost performance, and instill preventive measures to avoid injury. Often, they recommend measures such as massage therapy, strengthening exercises, stretching, and mobility aids just to name a few. Sports physiotherapists identify areas of weakness in fitness and conduct regular fitness tests. When a weakness is identified they may prescribe exercises to improve that specific area such as back pain, muscle imbalances, shin splints, or tendonitis.

Orthopedic physiotherapists specialize in the management, treatment, and diagnosis of issues pertaining to musculoskeletal disorders. These often include muscle strains, fractures, neck pain, sprains, and other injuries or disorders diminishing flexibility or range of motion. Typically, orthopedic physiotherapy consists of stretching exercises, heat and ice therapy, cryotherapy, and spine manipulation techniques.

It is important all patients find a physiotherapist who is well suited for their specific needs.
What physiotherapy can treat?

Physiotherapy can help patients manage symptoms of chronic and sudden injuries, illnesses, and general aging. A custom physiotherapy plan can help individuals from all walks of life live healthy and pain-free.
 
Some of the most common reasons people visit a physiotherapist include chronic health conditions, recent surgery, illness, injury, aging, physical performance concerns, general wellness, and major health crisis.
 
The specialties of physiotherapists are varied as is the broad capacity of what they can treat. Patients in California can call or make an appointment online today with Golden Health and Beauty Center and make a connection with a physiotherapist today in order to live a more active and pain-free life. We serve patients from Encino CA, Sherman Oaks CA, Calabasas CA, West Hollywood CA, Studio City CA, Woodland Hills CA, and San Fernando CA.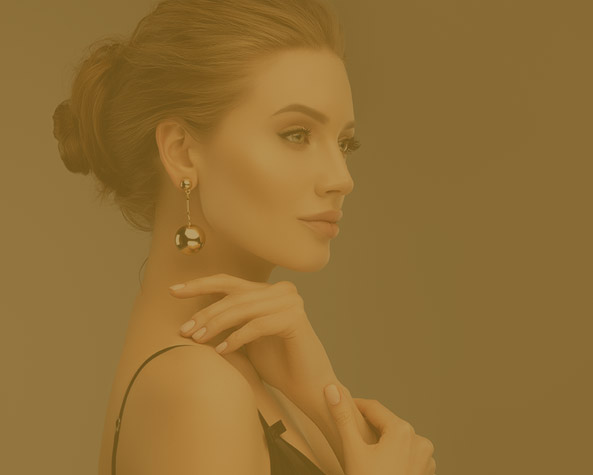 Additional Services You May Like