Laser Hair Removal Questions and Answers
Get rid of unwanted hair permanently! If you are tired of shaving, tweezing, or waxing, Laser Hair Removal may be an option worth considering. For more information,

Call us

or

schedule an appointment

online. We serve patients from Encino CA, Sherman Oaks CA, Studio City CA, Woodland Hills CA, Calabasas CA, West Hollywood CA, and San Fernando CA.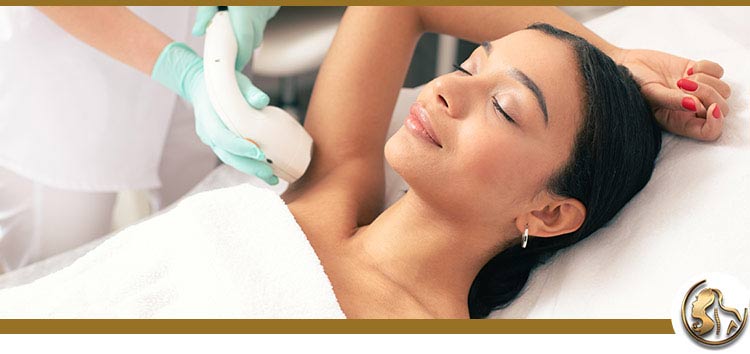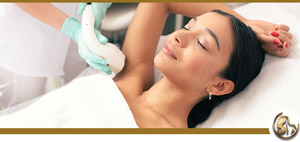 Table of Contents:
What is laser hair removal?
What is Alma hair removal?
About how many treatments are necessary for laser hair removal?
Where can I get Alma laser hair removal in Encino, CA?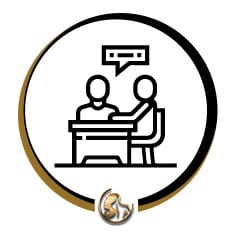 CONSULTATION
Through consult with the doctor .the treatment will be fully explained , how the treatment works, how often can it be done, what results to expect and sharing before & after photo album . Also the doctor will go over your goals and advise on different treatments and number of treatments necessary to achieve those goals.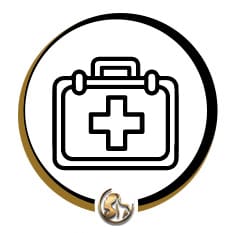 TREATMENT
Laser will be emitted to the areas to be treated.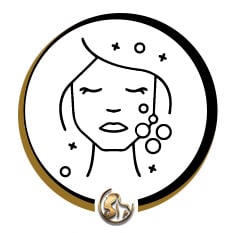 SKIN CARE
Skincare product(s) that go well with your treatment to enhance your treatment results and speed up healing process will be recommended with product facts.
Many patients have made the switch from shaving to laser hair removal, and practically none of them are looking back. It's probably because laser treatment has become more affordable, more effective, and safer over the years, and today, Alma Beauty Hair Removal is one of the finest methods available. We're happy to be able to provide the Alma method here at Golden Health & Beauty Center. Read on to learn more about it and why it's one of your best options for laser hair removal in Encino, CA!
What is laser hair removal?
Laser hair removal is one of the absolute best hair removal methods. It's very effective, especially when you compare it to razor shaving. No razor burn, no shadow effect. It's also very safe with virtually no side effects, so it can be used anywhere on the body, even the lip, cheeks, and bikini line.

The method uses simple, harmless light and heat. The procedure targets the hair follicles in order to remove hair and disable the follicles. And once the follicles are disabled, it will be much more difficult for the hair to grow back. Your surrounding skin will be safe from damage too. Laser hair removal isn't permanent, but it's very long-lasting, especially with continual care!
What is Alma hair removal?
It's true that laser hair removal is amazingly effective, and as the technology develops, it becomes virtually flawless. One of the most modern laser hair removal methods is Alma Beauty Hair Removal. This method can be used on all skin tones and the widest variety of hair types. The procedure is virtually pain-free, very quick, and very effective.

Alma hair removal uses patented SHR™ technology which has global recognition and is used in the finest clinics worldwide. The technology gently and gradually heats the hair follicles without damaging the skin, and provides excellent results. In multiple clinical studies, SHR was proven the safest hair removal technology for all skin types, even dark or tanned skin. Additionally, Glacial Tech™ cooling will cool the skin during the procedure so patients can return to their activities immediately with little to no discomfort.
About how many treatments are necessary for laser hair removal?
Because Alma hair removal is so effective, treatments take hardly any time. In just a few minutes, you'll be done a treatment for a single area of your body, like your back or between your eyebrows.

Laser treatment disables the hair follicles, which inhibits future growth of hair. Multiple treatments are recommended for the absolute best results. After around 7 treatments, you'll see a major reduction of hair in the area, and any regrowth can be managed by simple touch up treatments every 6 to 12 months. We'll be here for you whenever you need another treatment!
Where can I get Alma laser hair removal in Encino, CA?
You'll be able to get treatments done here at Golden Health & Beauty Center at 16661 Ventura Blvd STE 700 Encino, CA 91436. To book a consultation or appointment with us, give us a call. You can reach us at (818) 322-0281. You can also book your appointment with us online, if you like. Get in touch with us today! We look forward to helping you with your beauty goals here at Golden Health & Beauty Center.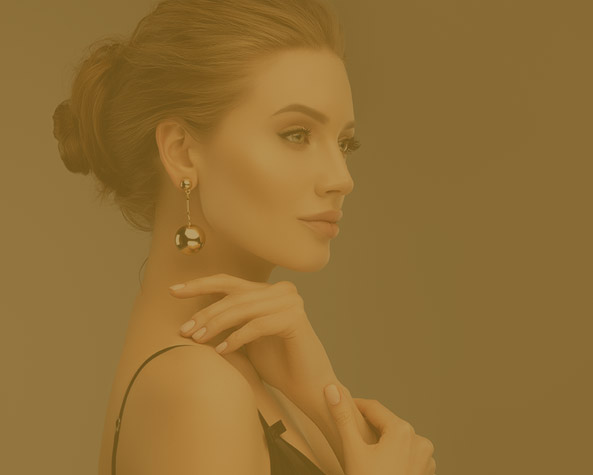 Additional Services You May Like