Facial Fillers for Wrinkles in Encino CA
Facial fillers are injectable substance that eliminate wrinkles and restore volume. They enhance moisture and smooth out wrinkles while providing rapid effects with no downtime. By filling in wrinkles and folds, Dr. Pantea Nikaeen offer facial fillers that can restore a more youthful and refreshed look to the face. Facial fillers for wrinkles are available at Golden Health & Beauty Center. For more information, contact us and schedule an appointment online. We are conveniently located at 16661 Ventura Blvd #700, Encino, CA 91436.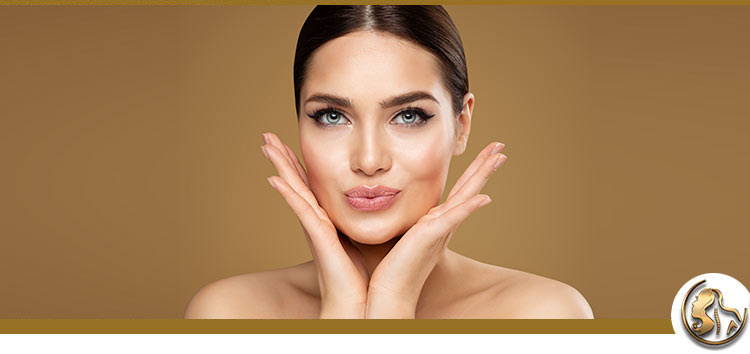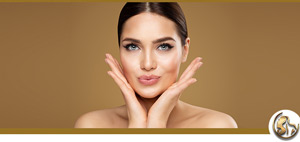 Table of Contents:
What are facial fillers?
What are the types of facial fillers?
What can facial fillers do?
How long do fillers last in your face?
What are facial fillers?

Facial fillers are substances that are injected into the skin to reduce the appearance of wrinkles and make them less prominent. This outpatient procedure typically involves the use of numbing medication to minimize any discomfort and the entire process generally takes about an hour to complete.

Following the injection, it is common to experience mild discomfort, as well as bruising and swelling, which can last for up to a week. Once the swelling subsides, a touch-up injection may be necessary to achieve optimal results. The duration of the filler's effect varies depending on factors such as the type of wrinkle being treated, the specific filler used, and individual characteristics.
What are the types of facial fillers?

There is a wide range of facial fillers available to address various cosmetic concerns. These fillers can be categorized into different types, including both synthetic materials and substances that naturally occur in the body.

Hyaluronic acid (HA) fillers are a commonly used type of dermal filler. HA is a naturally occurring acid in the skin that provides volume and hydration. As the body produces less HA with age, injections of HA fillers can help replenish the lost volume. Results from HA fillers typically last between six months to a year.

Calcium hydroxylapatite (CaHA) fillers utilize a substance found in bones. These fillers are often used to target deeper wrinkles, and the results typically last around a year.  Poly-L-lactic acid (PLLA) fillers stimulate the body's collagen production, helping to smooth deep wrinkles. The results from PLLA fillers can last for two years or more. Polymethylmethacrylate (PMMA) fillers consist of collagen and tiny balls that remain under the skin after injection, providing volume and firmness.

Ultimately, the choice of facial filler depends on individual needs and desired outcomes. Consulting with a healthcare provider is crucial to determine the most suitable type of filler and developing a personalized treatment plan. Restylane and Juvederm are examples of highly popular HA fillers commonly used at Golden Health & Beauty Center.

What can facial fillers do?

Facial fillers offer a range of cosmetic benefits and are approved for various uses. One of their primary purposes is to correct moderate-to-severe facial wrinkles and skin folds, helping to smoothen and rejuvenate the appearance of the skin. By filling in these wrinkles and folds, facial fillers can restore a more youthful and refreshed look to the face.

Additionally, fillers can be used to increase the fullness of specific facial features. They can enhance the volume and shape of the lips, cheeks, chin, under-eye hollows, jawline, and even the back of the hands. By strategically injecting fillers into these areas, healthcare providers can restore lost volume and create a more balanced and harmonious facial appearance.

Certain facial fillers have proven effective in correcting acne scars on the cheeks. By injecting fillers into the depressed areas caused by acne scarring, the texture of the skin can be improved, creating a smoother and more even complexion.

How long do fillers last in your face?

The duration of fillers in the face varies depending on several factors, and there is no definitive answer to how long they will last. Different dermal filler products offer varying results, and the body metabolizes the gel at different rates. Many commonly used injectable dermal fillers rely on hyaluronic acid, which is a natural lubricant found in the body.

Various considerations can influence the longevity of a dermal filler. Factors such as the specific injection location on the face and the amount of filler administered with each injection can impact how long the results last. Additionally, the individual's metabolic rate plays a role in the breakdown of the filler gel. It's important to note that these factors differ for each person, and the longevity of fillers can vary accordingly.

On average, the effects of dermal fillers can last anywhere from three months to two years. To maintain the desired aesthetic results, regular injections are often recommended. By scheduling follow-up treatments, individuals can help sustain the desired look over time.

Facial fillers are used for aesthetic reasons to add volume and fullness to an individual's skin. Book your next appointment now and let our team of professionals help you look and feel your best today! Facial fillers for wrinkles are available at Golden Health & Beauty Center. Contact us or schedule an appointment online for more information. We are conveniently located at 16661 Ventura Blvd #700, Encino, CA 91436. We serve patients from Encino CA, Studio City CA, Woodland Hills CA, Sherman Oaks CA, Calabasas CA,West Hollywood CA, San Fernando CA, and surrounding areas.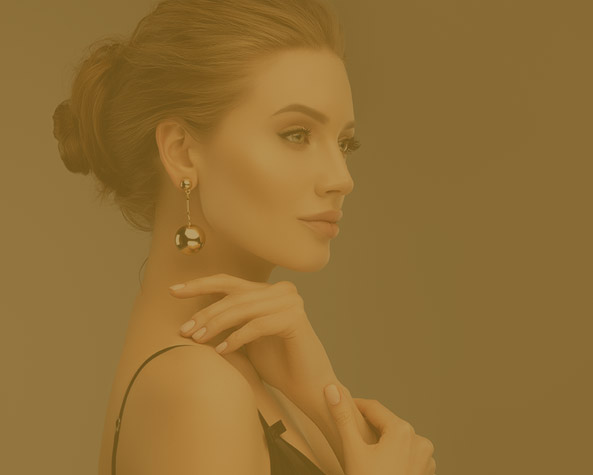 Additional Services You May Like