4 Questions to Ask About Dermal Fillers
Dermal fillers are injectable synthetic or natural substances that refill the skin's dried-out hyaluronic acid and produce natural-looking effects. They can enhance and fill in shallow or worn parts of the face, reduce or eliminate wrinkles under our eyes, and minimize dynamic wrinkles. If you are over the age of 18 and physically fit, you may be a suitable candidate for dermal fillers. Dermal fillers are a successful treatment for men and women. Consult

Dr. Pantea Nikaeen

at Golden Health & Beauty Center and discuss your goals to achieve the desired results. For more information, contact us or

schedule an appointment

online. We are located at

16661 Ventura Blvd Ste 700 Encino, CA 91436.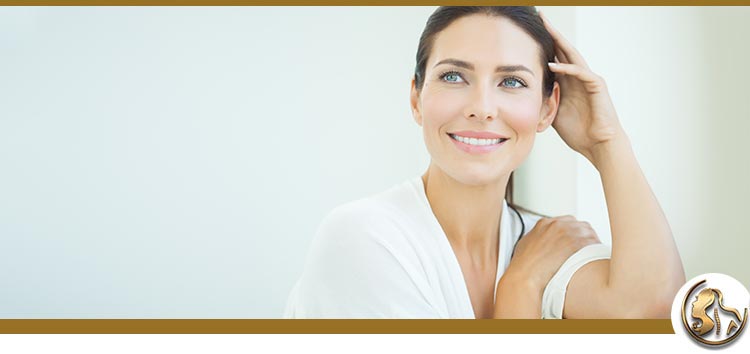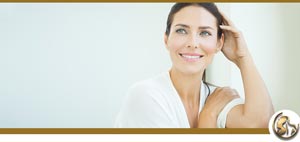 Table of Contents:
What is a dermal filler?
Why are dermal fillers used?
What are the types of dermal fillers?
How long will my results last?
Dermal fillers are an incredibly popular cosmetic treatment that has revolutionized the way we approach facial rejuvenation. Whether you want to plump up your lips, reduce the appearance of fine lines and wrinkles, or just add some volume to your cheeks, dermal fillers can deliver stunning results quickly and effectively.
At Golden Health & Beauty Center, we offer professional grade dermal fillers so that you can achieve your aesthetic goals. Contact us today for more information about our dermal filler services or book in online to schedule an appointment with one of our specialists at your earliest convenience.
What is a dermal filler?

A dermal filler is a type of injectable cosmetic treatment that's used to plump up the skin, reduce the appearance of wrinkles and fine lines, and enhance facial features. The entirety of the procedure is relatively quick and simple, with a small needle used to inject the filler into the targeted area.
 
These fillers are made up of a variety of different materials, such as hyaluronic acid, calcium hydroxylapatite, and poly-l-lactic acid, which work by filling in areas of the skin that have lost volume due to age, sun damage, or other coinciding health factors.
 
Dermal fillers are commonly used to treat wrinkles and lines around the mouth, eyes, and forehead, as well as to add volume to the cheeks and lips and other facial structures. They can also be used to reshape the nose or chin to improve the overall symmetry of the face.
Why are dermal fillers used?

One of the primary reasons people use dermal fillers is to restore lost volume in their face. As we age, our skin undergoes a natural process of collagen and fat loss, which can lead to sagging cheeks, hollow temples, and thinning lips. Dermal fillers can be used to restore volume and fullness to these areas, rejuvenating the face and providing a more youthful appearance.
 
Another common reason to use fillers is to fill in wrinkles and fine lines. These injections can help smooth out crow's feet, forehead lines, and smile lines, helping people look more relaxed and refreshed.
 
In addition to this, fillers are often used to improve the appearance of acne scars or other facial imperfections, helping people feel more confident in their skin.
 
Overall, dermal fillers are a safe, effective, and non-surgical treatment, with few risks and a relatively short recovery time. Depending on the type of filler used, results can last for several months to a year or more, making them a convenient way to maintain a youthful appearance without undergoing more invasive treatments.
What are the types of dermal fillers?

With a variety of dermal filler options now available, it's important to understand the different types of and what they're used for to procure the best overall results.

The different types of filler are as follows:
 
Hyaluronic acid (HA) fillers. The most commonly used dermal fillers, made from hyaluronic acid, which is a natural substance in the body that helps maintain skin hydration. HA fillers help plump up the skin, reduce the appearance of wrinkles, and add volume to areas like the cheeks and lips.

Calcium hydroxylapatite fillers. Calcium hydroxylapatite (CaHA) fillers are made of a substance similar to bone and teeth and work by stimulating collagen production which helps to create a natural-looking result that lasts longer than HA fillers.

Poly-L-lactic acid fillers. These fillers are used to stimulate collagen production and improve skin thickness and elasticity. They are mainly used for treating deep folds, such as the nasolabial folds (the lines that run from the nose to the corners of the mouth) and require several treatments over several months to achieve the desired result.

Polymethylmethacrylate beads fillers. These are fillers are made of tiny beads that are suspended in a gel-like substance. The beads help stimulate collagen production, and the gel provides an instant volume boost, which makes it an effective way of treating deep wrinkles and furrows.

Autologous fat fillers. These fillers use fat cells taken from your own body, often from the abdomen or thighs, to restore volume and reduce the appearance of wrinkles. This method is more invasive, as it requires a small surgical procedure to remove the fat and inject it into the targeted areas.
How long will my results last?

The answer to this question depends on a few key factors, including the type of filler you choose, where it's injected, and your unique body chemistry.
 
In general, most hyaluronic acid-based fillers last anywhere from 6 to 18 months, while thicker fillers like Radiesse or Sculptra may last up to 2 years or more.
 
Over time, your body will naturally metabolize and break down the filler material, causing it to gradually diminish in volume and effectiveness. Additionally, other factors like aging, sun exposure, and smoking can also impact the longevity of your results.
 
To maintain your results for as long as possible, it's important to work with an experienced and skilled injector who can select the best filler type and placement for your unique needs.
 
If you're considering dermal fillers, contact us at Golden Health & Beauty Center or  schedule an appointment. Our specialized team would be happy to answer any questions that you may have about our effective cosmetic services. We are located at 16661 Ventura Blvd Ste 700 Encino, CA 91436. We serve patients from Encino CA, Sherman Oaks CA, Studio City CA, Calabasas CA, West Hollywood CA, Woodland Hills CA, San Fernando CA, and surrounding areas.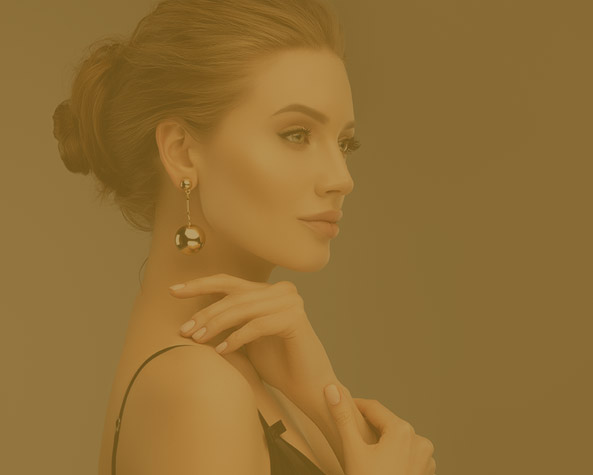 Additional Services You May Like