Cellulite Reduction Treatment in Encino CA
Cellulite is fat that settles in pockets immediately beneath the skin's surface. It develops on the hips, thighs, and buttocks. At Golden Health & Beauty Center, our aesthetic professionals offer effective treatments for cellulite reduction to help you look better and boost your confidence, too! Cellulite reduction treatments can help sculpt and tone the appearance of a range of areas of the body. For more information, contact us or schedule an appointment online. We are conveniently located at 16661 Ventura Blvd #700, Encino, CA 91436.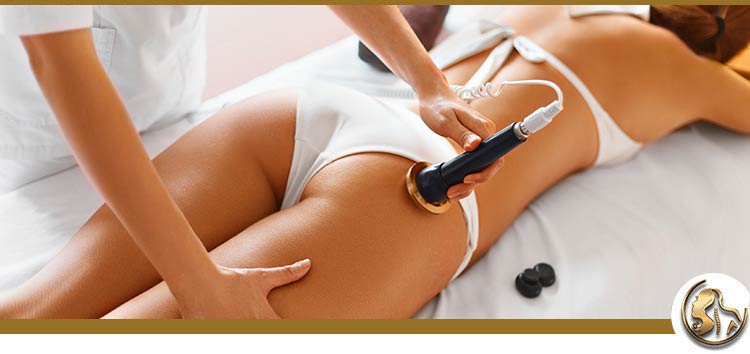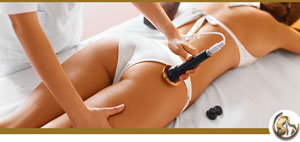 Table of Contents:
What causes cellulite?
How can i reduce cellulite?
How does cellulite affect my body?
Am i a good candidate for cellulite reduction?
What causes cellulite?

The exact causes of cellulite remain largely unknown, but several factors contribute to its development. One key factor is the presence of fibrous connective cords that connect the skin to the underlying muscle, with fat cells accumulated in between.

As these fat cells increase in volume, they exert pressure on the skin while the taut cords pull the skin downward, resulting in an uneven surface characterized by dimpling.

Hormonal influences are also significant contributors to cellulite formation, and genetics play a role in determining skin structure, texture, and body type.

Factors such as weight and muscle tone can influence the presence of cellulite, although even individuals who are physically fit may still have cellulite. It is worth noting that cellulite is more prevalent among women than men, primarily because women tend to have fat distribution in areas such as the thighs, hips, and buttocks, which are common sites for cellulite to appear. Furthermore, the aging process contributes to the development of cellulite as the skin loses its elasticity over time.

While weight gain can make cellulite more apparent, it is important to recognize that cellulite can affect individuals of various body weights, including lean individuals.

Additionally, cellulite often runs in families, suggesting a genetic predisposition to its occurrence. An inactive lifestyle and pregnancy can also increase the likelihood of developing cellulite.

How can i reduce cellulite?

There are numerous options available for reducing cellulite, ranging from lifestyle changes to various treatments and therapies. These options include regular exercise, maintaining a healthy diet, staying hydrated, using topical creams or lotions, undergoing massage therapy, and exploring medical procedures such as laser treatments or radiofrequency therapy.

Consulting with a healthcare professional or dermatologist can help determine the most suitable approach based on individual circumstances and preferences.

One highly popular cellulite reduction option available at Golden Health & Beauty Center is UltraSmooth cellulite treatment. This innovative treatment utilizes the power of photonic and kinetic energy, which is pulsed into the body. This energy triggers a cellular response that affects both the skin and fat cells, leading to a reduction in cellulite.

Following the energy exposure, an impact massager is applied to the targeted area to enhance the treatment's effectiveness. UltraSmooth is clinically proven to reduce fat and cellulite, and it has become the preferred choice for many patients due to its painless, noninvasive, safe, and effective nature in eliminating unwanted fat and diminishing cellulite stores.

How does cellulite affect my body?

Cellulite has a visual impact on the body, manifesting as a textured skin condition with a dimpled or bumpy appearance. It is often likened to the texture of cottage cheese or an orange peel.

Mild cellulite may only be noticeable when the skin is pinched in areas affected by cellulite, such as the thighs. However, in more severe cases, cellulite can cause the skin to appear rumpled and uneven, with pronounced peaks and valleys.

While cellulite is most commonly found around the thighs and buttocks, it can also occur in other areas of the body, including the breasts, lower abdomen, and upper arms.

The presence of cellulite can vary among individuals, with some experiencing mild cases and others having more noticeable or severe cellulite. The appearance of cellulite can have aesthetic concerns for individuals, and it is a common cosmetic issue that many people seek to address.

Am i a good candidate for cellulite reduction?

While many cellulite reduction treatments can be invasive, painful, too costly, and a poor fit for many patients, UltraSmooth is an excellent solution for almost anyone who wants to remove unwanted cellulite.

Experts at Golden Health & Beauty Center will work with patients to determine their suitability for the procedure but generally, anyone who wants to achieve a more slim and toned appearance can benefit from UltraSmooth.

Cellulite reduction treatment is available at Golden Health & Beauty Center. Contact us or schedule an appointment online for more information. We are conveniently located at 16661 Ventura Blvd #700, Encino, CA 91436. You can also visit us online to learn more about our offers and promotions. We serve patients from Encino CA, Sherman Oaks CA, Calabasas CA, Studio City CA, Woodland Hills CA,West Hollywood CA, San Fernando CA, and surrounding areas.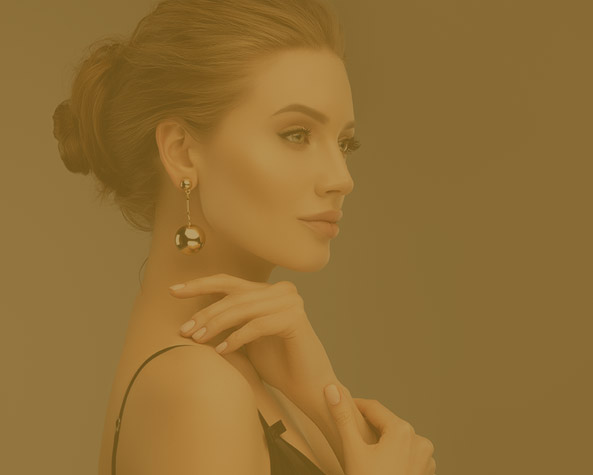 Additional Services You May Like