Anti-Aging Treatments in Encino, CA offered by Golden Health and Beauty Center
For quality and trusted anti-aging treatments, come to Golden Health & Beauty Center in

Encino, CA

!

Call us

today or

book an appointment

online with our anti-aging treatment specialist.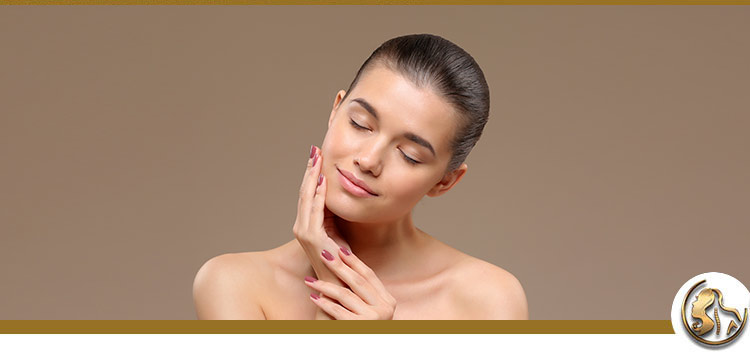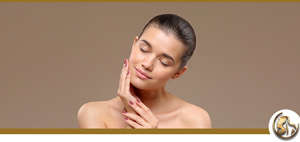 Table of Contents:
What causes skin aging?
What are the signs of aging I should look out for?
What is an anti-aging treatment?
What is the best anti-aging treatment for the face?
Aging is a natural process that happens to everyone as they get older; it is inescapable, but it can be addressed through a variety of means. While some aspects of aging are welcome, such as getting stronger, more intelligent and healthier, other aspects of aging can be discomfiting, particularly when they contribute to our apparent age, including wrinkles, fine lines, skin laxity and discolorations. Over the past decade, there has been a huge amount of research into anti-aging treatments, most of which focus on noninvasive methods of skin renewal.
What causes skin aging?

There are a myriad of factors that contribute to skin aging; in many cases, these are classified into two main categories: intrinsic and extrinsic factors.

Intrinsic Factors: Intrinsic means 'existing naturally, coming from the inside'; in the context of aging, this refers to the natural internal processes that occur within the body. One of the main intrinsic factors of aging skin is the reduction in production of essential skin proteins such as elastin and collagen. As we age, these natural processes (known as neoelastinogenesis and neocollagenesis, respectively) begin to slow down, resulting in a whole host of skin concerns like loose, sagging or wrinkled skin. While we know much about what causes our cells to slow the regeneration process, we have yet to discover how to reverse this process; although treatments have been developed that can temporarily reverse these changes, there is no permanent solution.

Extrinsic Factors: Extrinsic is defined as 'not part of the essential nature of something, coming from the outside'; therefore, extrinsic aging factors include any external element that contributes to aging, such as the environment, diet, physical activity, and other lifestyle factors. Some of the most common culprits include sun exposure, chronic stress, smoking, poor sleeping, pollution, diet and exercise habits; all of these are known producers of free radicals, which are uncharged, highly reactive molecules that can cause a wide range of health complications.
What are the signs of aging I should look out for?

There are many signs of aging, some of which appear sooner than others. The first signs of aging to appear can vary significantly from one person to the next, but may include:

Sun Spots: Excessive sun exposure can lead to freckles and hyperpigmentation as UV-damaged cells eventually reach the skin's surface. These are often among the first signs of aging to appear, and are typically permanent unless treated.

Wrinkles & Fine Lines: Wrinkles can appear on virtually any area of the body, but often first become noticeable on the face. This can result in crow's feet, glabellar lines, marionette lines, laugh lines, bunny lines, frown lines, and nasolabial folds.

Drooping: Sagging or drooping skin is another telltale sign of aging skin; as the skin's connective tissues begin to weaken, the skin loses its elasticity and firmness, resulting in saggy, droopy skin.
What is an anti-aging treatment?

An anti-aging treatment is a therapy, technique or procedure that reduces a person's apparent age, providing a younger appearance with fewer imperfections caused by aging. This can include a wide variety of treatments, from chemical peels to dermal fillers.
What is the best anti-aging treatment for the face?

There are many effective anti-aging treatments for the face; the most popular facial anti-aging treatments include dermal fillers, Botox, chemical peels and laser skin resurfacing. The "best" anti-aging treatment, as in the one that can most effectively reduce the appearance of wrinkles, fine lines and other skin imperfections related to the natural aging process, is different for each person, depending on several factors, including the conditions being treated, the severity of the conditions, age and individual response to the treatment.
 
Visit our clinic conveniently located at 16661 Ventura Boulevard, Suite 700, Encino, CA 91436. We look forward to serving you! We serve patients from Encino CA, Sherman Oaks CA, Studio City CA, Woodland Hills CA, West Hollywood CA, Calabasas CA, and San Fernando CA.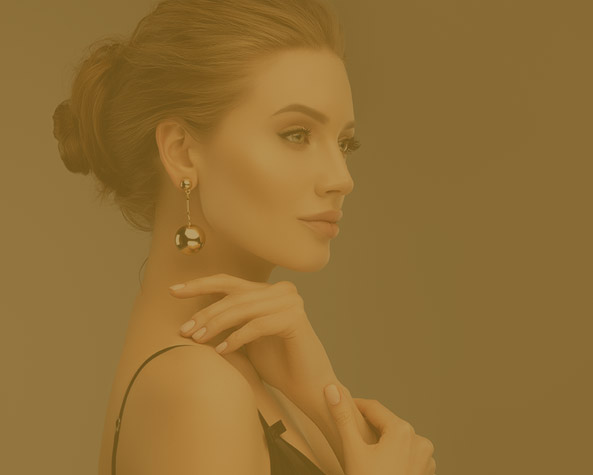 Additional Services You May Like